A pharmacist discovers growing fresh flowers, herbs and vegetables on her Lee County farm brings a much-needed balance to her days.
Written by Eileen Bailey | Photographed by Joe Worthem
Mori Freeze sits at an outdoor table behind her white farmhouse. An unusually cool breeze stirs up the faint scent of basil and rosemary. Leaves from the towering tree near the driveway brush against each other and provide a soothing sound. A partially completed greenhouse nearby is constructed of various old windows, cedar shakes and old doors. Freeze plans to finish it with large doors on the side, a sink, a chandelier and a long table that will accommodate a big group of people. The greenhouse is the newest addition to Freeze's Fresh Farm, located in the rolling hills of northwest Lee County.
"Presence over perfection" is a mantra Freeze has repeated many times since she moved to Fresh Farm in August 2018 and began to make it her own.
As soon as she took ownership of the farm, Freeze began researching growing techniques, types of flowers that she could grow and how her farm might morph into what she envisioned, including how she could share the land and her harvests with others.
"This place is really good for me. It takes care of the worries of the world," she said. "My intention and goal of this farm is to have people out here."
The Oxford native said as she was growing up, her mom grew flowers and roses, and her dad farmed, raising cattle and hogs. He also grew sunflowers and cut hay for the cattle.
Now, Freeze, a mother of four grown children, said she finds a peace at the farm because it helps her focus on a new phase in her life.
A pharmacist by profession, Freeze works three days a week and spends her days off working on the farm.
"I love my job as a pharmacist, but this farm is a heavenly place," she said.
A fence surrounding the house provides a backdrop for raised beds that are home to herbs, colorful dahlias and a large concrete fountain that offers the melodious sound of running water. A birthday party recently took place on the paved patio in front of her barn. A dozen hens reside in that barn, scurrying to the side of their enclosure to greet visitors. Nearby, swings invite visitors young and old to enjoy a ride.
But it is the rows of zinnias, cosmos, bachelor's buttons, gladiolas, buzz buttons and sunflowers that are the showstoppers, even in late summer.
While she's hardpressed to name a single floral favorite, Freeze has found there are some that are not only fun to grow but also ideal for use in arrangements, like small button flowers and white lace flowers, which are beautiful fresh and can be dried.
The flowers she grows are used in arrangements that are sold at Sera + Soul, a boutique on North Gloster Street in Tupelo that specializes in natural bath and body products. The arrangements and the types of flowers sold at the shop vary depending on the season.
"It has been such a fun process, and I have learned so much about farming," she said. "I've even learned to drive a tractor."
Each season, Freeze tries something new. Creating flower arrangements is one new experience. This summer she also planted herbs and has made lavender syrup, rosemary salt and teas. A pond on Fresh Farm is the site of a bee box that Freeze has added for honey.
While she does not have an organic designation, Freeze does not use chemicals on her produce or her flowers, which stretch for more than 20 feet in several beds. She lays down fabric cloth in the beds to help cut down on the weeds.
With all the growing going on at her farm, Freeze has additional plans for the place she loves.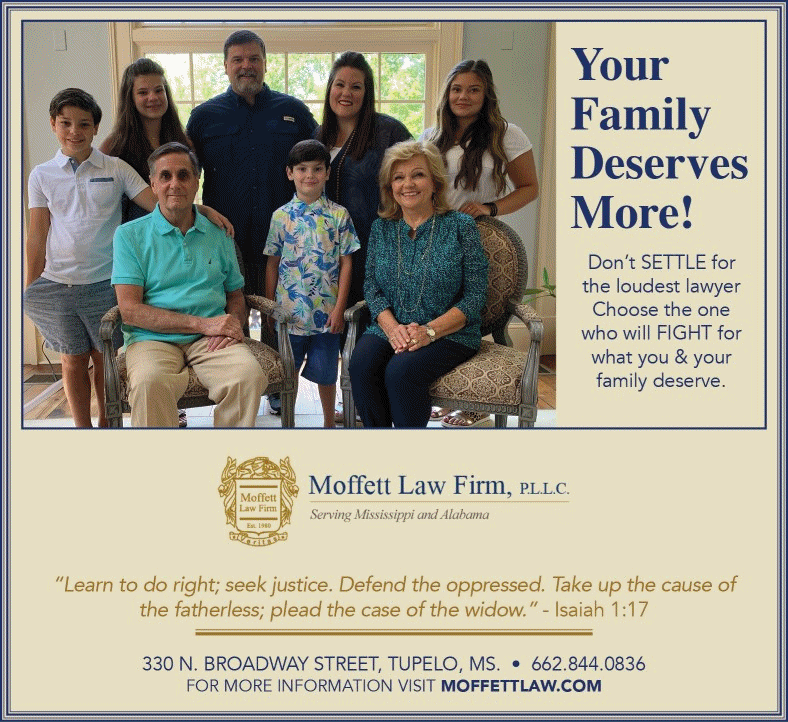 It's a perfect location for taking photos, and several photo shoots have been done on the property. Freeze also recently hosted a 50th birthday party for Rodney Stanford, a friend who helps out on the farm. She hopes others will consider Fresh Farm as a venue for their special events.
Freeze views Fresh Farm as a family affair. Helping her when not in school are her four children: Reed, who is in medical school; Eliza, who is in grad school; and
Sidney and Bella, who are both pursuing undergraduate degrees.
When cooler days finally arrive in northeast Mississippi, Freeze would like to host more events, like movie nights for kids and pumpkin picking.
"The possibilities are endless," she said. "I am so very thankful I moved out here
and felt this grounding in my life … no pun intended.
"I am thankful for God not just seeing me through all of life's changes but showing himself through friends, family and even my farm."
To learn more about the farm, search for "Farm Fresh Tupelo" on Facebook or visit
@freshfarmtupelo on Instagram.