What to do when you can't tailgate in your favorite spot on campus? Turn your home into a party place with festive decorations and recipes like these go-to football Saturday snacks.
Photographed by Joe Worthem | Food Styled by Sarah Mccullen
It's football season in Mississippi, and, for perhaps the first time ever, fans will not be crowded on campus or outside stadiums to celebrate together for hours before kickoff. But that doesn't mean you have to completely cancel the festivities. Instead, gather your family for an at-home watch party right in your own kitchen or living room, complete with an over-the-top tailgating spread. Try serving some of these favorite recipes, provided by the staff of Invitation Magazines.
Bacon Bloody Mary
2 ounces vodka (bacon-infused, if possible)
1 lemon wedge
1 lime wedge
2 dashes Worcestershire sauce
2 dashes hot sauce (such as Tabasco)
½ teaspoon grated fresh or prepared horseradish
Vegetable juice (such as V8)
Crisp cooked bacon slice
Vegetable garnishes such as: celery stalks, pearl onions, Spanish olives, gherkin pickles, pickled hot baby peppers
Fill a cocktail shaker halfway with ice. Add vodka. Squeeze juice from lemon and lime wedges into shaker. Add Worcestershire, hot sauce and horseradish. Add vegetable juice. Cover with lid, and shake until blended. Pour into a tall glass, and garnish with crisp bacon and vegetables of choice.
—Emily Welly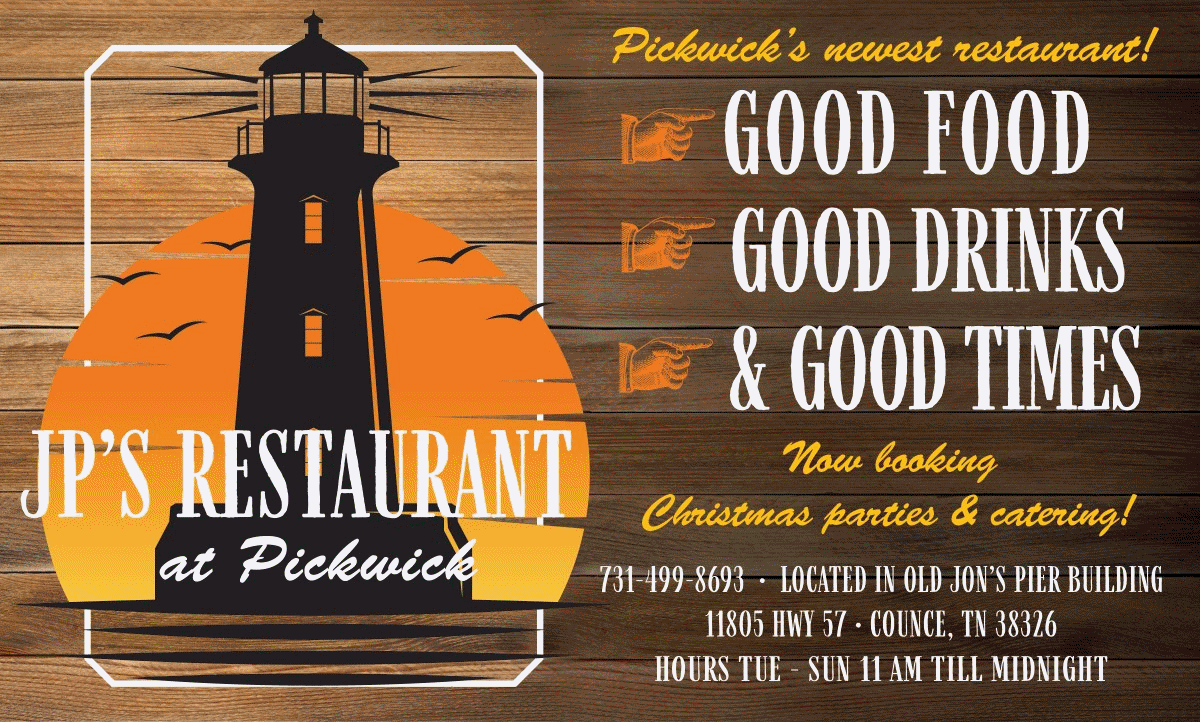 Roseanna's Greek Pasta Salad
1 (16-ounce) box angel hair pasta
1 (4-ounce) jar pimientos, drained
1 (4.25-ounce) can sliced black olives, drained
6 green onions, chopped
1 (4.5-ounce) jar sliced mushrooms, drained
3 tablespoons Cavender's Greek seasoning
3 tablespoons mayonnaise
3 tablespoons fresh lemon juice
¾ cup olive oil
6 ounces crumbled feta cheese
Cook pasta; drain and rinse. Transfer to a large bowl. Add remaining ingredients, tossing to combine. Cover and chill 24 hours for flavors to blend.
— Mary Moreton
Monterey Jack Salsa
1 (4-ounce) can diced green chiles, drained
1 (4.25-ounce) can sliced black olives, drained
4 green onions, chopped
4 ounces Monterey Jack cheese, shredded
1 tomato, chopped
½ cup Italian dressing
¼ cup chopped fresh cilantro
In a large bowl, stir together all ingredients. Serve with tortilla chips.
— Lynn McElreath
(adapted from "Come On In!" a cookbook by the Junior League of Jackson, Mississippi)
Redneck Caviar
1 (15-ounce) can black beans, drained
1 (15.8-ounce) can black-eyed peas, drained
1 (10-ounce) can diced tomatoes and green chiles
(such as Rotel) or 1 cup diced fresh tomatoes
1 (15.25-ounce) can whole kernel corn, drained
2 tablespoons finely chopped cilantro
1 bottle Italian dressing
1 yellow and 1 red bell pepper, chopped
In a large bowl, stir together all ingredients. Chill overnight. Serve with tortilla chips.
— Becca Pepper
Muffuletta Dip
1 cup Italian olive salad (such as Boscoli), drained
1 cup dried salami, chopped
¼ cup grated Parmesan cheese
¼ cup chopped pepperoncini salad peppers
1 (2.25-ounce) can sliced black olives, drained
4 ounces provolone cheese, diced
1 celery stalk, finely chopped
½ red bell pepper, chopped
1 tablespoon olive oil
¼ cup chopped fresh parsley, optional
In a large bowl, stir together all of the ingredients except the parsley; cover and chill overnight. Sprinkle with parsley just before serving, if desired. Serve with French bread crostini.
— Mary Moreton
Sausage Stars
16 ounces ground pork sausage
1½ cups grated sharp cheddar cheese
1½ cups grated Monterey Jack cheese
1 cup ranch dressing
1 (4.25-ounce) can sliced black olives, drained
1 (4-ounce) can sliced mushrooms, drained
(optional)
4 (1.9-ounce) packages frozen mini phyllo pastry
shells, thawed
Preheat oven to 350°F. In a large skillet, brown sausage, stirring until crumbly; drain. Combine sausage, cheeses, dressing, olives and, if desired, mushrooms. Fill phyllo shells with sausage-cheese mixture. Bake until bubbly. Serve hot.
— Holly Vollor
(recipe by Tod Dorbeck from Moore Groceries cookbook)
Citrus Olives
2 large jars green olives, drained
1 large can black olives, drained
Zest of a whole lemon
Juice of 3 medium lemons
1 tablespoon fresh rosemary leaves
3 cloves garlic, minced
Salt and pepper, to taste
In a large bowl, stir all of the ingredients together. Cover and chill before serving.
— Leslie Criss
Buffalo Chicken Dip
1 (8-ounce) package cream cheese, softened
½ cup ranch dressing
½ cup hot sauce (such as Frank's RedHot)
½ cup shredded cheese
2 (12.5-ounce) cans white premium chunk
chicken breast in water (such as Swanson's)
Preheat oven to 350°F. Place cream cheese into deep baking dish, and stir until smooth. Stir in ranch dressing, hot sauce and cheese. Stir in chicken. Bake until heated through, about 20 minutes. Serve with chips or bread.
— Alise Emerson
Corn Dip with Fritos
3 (15.25-ounce) cans whole kernel corn, drained
2 cups light sour cream
1 cup avocado oil mayonnaise
4 cups shredded cheddar cheese
1 bunch green onions, chopped
1 bunch cilantro, chopped
Cayenne pepper, to taste
Cumin, to taste
White pepper, to taste
Salt, to taste
In a large bowl, stir together all ingredients. Refrigerate for at least an hour before serving alongside corn chips. This recipe makes a large portion, but it is easy to halve or double depending on the size of the crowd you are serving.
— Abbey Edmonson
Pimiento Cheese Stuffed Okra
16 ounces cheddar cheese, shredded
1 (7-ounce) jar diced pimiento
½ cup mayonnaise
1 tablespoon bread-and-butter pickles, minced
1 tablespoon Dijon mustard
1 teaspoon kosher salt
1 clove garlic, minced
1 teaspoon cayenne pepper
2 teaspoons fresh lemon juice
2 dashes hot sauce
Pickled okra pods
Smoked paprika (optional)
Stir together shredded cheddar cheese, pimiento, mayonnaise, pickles, Dijon mustard, kosher salt, garlic, cayenne pepper, lemon juice and hot sauce. Set aside. Cut pickled okra pods in half lengthwise and carefully scoop out seeds. Spoon pimiento cheese into okra halves. Garnish with paprika.
— Moni Simpson
(This recipe by Vishwesh Bhatt was published in the July 2013 issue of Southern Living)
Berry Tart
PASTRY:
11/2 cups all-purpose flour
11/2 tablespoons sugar, plus extra for dusting
9 tablespoons cold salted butter, cubed
1/4 teaspoon salt
1/3 cup ice water
1 egg
1 teaspoon milk
FILLING:
4 cups of sliced mixed berries (such as
strawberries, blueberries and raspberries)
1/3 cup sugar
Zest and juice of 1 lemon
2 tablespoons cornstarch
In a food processor, combine flour, sugar, butter and salt. Pulse until mixture has a coarse, crumb-like texture. Add ice water a little at a time until the dough begins to come together.
Using hands, form the dough into a ball. On a piece of parchment paper, use a rolling pin to flatten dough into an 8-inch circle. Cover and chill 1 hour.
Heat oven to 350°F. In a bowl, combine berries, sugar, lemon juice and zest, and let sit for 30 minutes. Add cornstarch, and toss to coat berries. In a separate small bowl, whisk together the egg and milk to make an egg wash, and set aside.
Once the dough has chilled, remove from the refrigerator, and roll into a 12- to 14-inch circle on parchment paper. Transfer dough circle and the parchment paper it is on to a baking sheet. Pour berry mixture into the center of the circle, leaving 1 to 11/2 inches of dough border around the edges. Roughly fold edges inward over the berries. Gently brush egg wash onto the pastry edges. Dust with sugar, and bake until the filling is bubbly and the edges are brown, about 40 minutes. Let cool for at least 10 minutes before serving with ice cream or whipped cream. This tart can also be served at room temperature.
—Sarah McCullen
Pay Day Fall Mix
2 cans peanuts
2 bags candy corn
Stir together, and serve!
— Whitney Worsham
Ole Miss Popcorn
10 cups popped popcorn
16 ounces vanilla candy coating (such as CandiQuik)
¾ cup red and blue milk chocolate candies (such as M&M'S)
2 tablespoons red and blue sprinkles
Lay waxed paper across countertop. Place popcorn in a very large bowl. Melt CandiQuick in the
microwave in 30-second increments, stirring in between, until melted. Pour over popcorn, and stir until coated. Spread popcorn mixture onto waxed paper in an even layer. Top with chocolate candies and sprinkles, gently stirring by hand so toppings stick to popcorn. Allow to cool and harden for approximately 30 minutes. Break into pieces, and serve in a large bowl or individual cups.
For a Halloween-themed treat instead, replace red and blue candies with candy corn and use orange and black sprinkles.
—Emily Welly
Easy Brownie Bites
Store-bought bite-size brownies
Cream cheese frosting
Strawberries, quartered
Arrange the brownie bites on a platter. Pipe or dollop each brownie with cream cheese frosting, and then top each with a strawberry quarter.
— Anna Zemek